Fullerton Driveway Gates and Entry Gates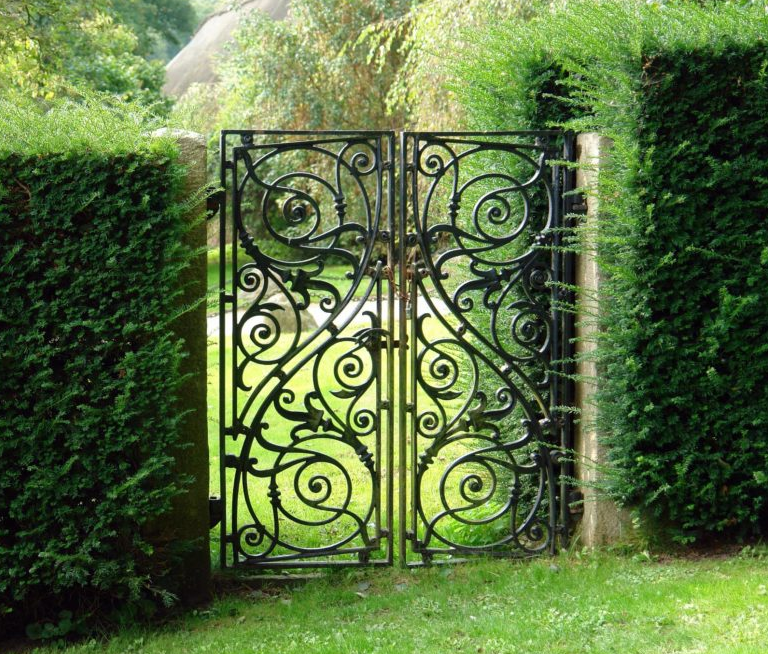 Welcome to Fullerton Pro Fence Company! We are a family-owned and operated business that specializes in driveway gates, entry gates installation and more. Our team is committed to providing high-quality workmanship with the best customer service possible. We will discuss driveway gates and entry gates installation and what you need to know before installing driveway gates, for your home or business property. Call  (714) 709-2709 today.
About Fullerton Pro Fence Company
As a Fullerton homeowner, you know how important it is to have an attractive and welcoming yard. You also probably know that many of the most popular fences are either unattractive or unaffordable for homeowners on a budget. Let's focus on one option that offers both affordability and beauty: Fullerton Pro Fence Company.
Our company has been providing quality fencing services for many years now, with many satisfied customers to prove it! We offer all styles of fences from traditional wood fences to vinyl fences, cedar fences, wrought iron fences, and more at prices much lower than what you would pay for other types of fence materials. In addition to being affordable and beautiful, we provide excellent customer service as well as free estimates when you call us at (714) 709-2709.
Driveway Gates – Getting Started
If you are looking for a way to protect your property, driveway gates could be the perfect solution. Driveway gates provide an extra layer of protection by blocking off access to driveways and restricting who can enter through them. What's more, they are easy to install and maintain making them an excellent choice for busy homeowners that don't have time or know-how when it comes to home repair.
Many homeowners are realizing the benefits of installing a driveway gate. They can be installed for both practical and decorative purposes, so you can have your cake and eat it too! These gates are perfect for those who want to keep their children, pets, or even cars contained on their property. For example, if you live in an apartment complex with shared parking spaces that do not have security officers on duty 24/7 then a driveway gate is worth investing in. Renters insurance will cover theft of personal items from your car out of your apartment complex's parking lot, but they won't cover any damage done to the vehicle itself–which could happen without anyone ever noticing because there's no one watching the lot all day long.
Entry Gates – Improving your Property
Entry gates are a great way to add a sense of security and privacy to your property. They can also be an attractive addition that will increase the value of your home. Entry gates come in many different styles, materials, shapes, and sizes, so finding one that fits your aesthetic is easy. If you're unsure about what type or style of entry gate would work best for you then don't hesitate to contact our team today!
Entry gates are a great way to add curb appeal to your home. They can be used as a fence, or as a decorative piece at the entrance of your property. Entry gates allow you to keep pets and children in certain areas of the yard without having to close off the entire space. The design of an entry gate is also important because it will affect how people approach your house when they come for visits. We offer custom installation services that fit any style or budget!
Why Hire Us for Driveway Gates and Entry Gates Installation in Fullerton, CA
Fullerton driveway gates and entry gates are an excellent way to keep out unwanted visitors while still making your home or business look great. If you're looking for a driveway gate and entry gate installation in Fullerton, CA call on the experts from Fullerton Pro Fence Company (714) 709-2709.
We have years of driveway gate and entry gate installation experience and will be happy to discuss your driveway gates and entry gates needs. We can advise you on the best driveway gates for Fullerton homes or businesses, depending upon which design fits in with the look of your property while also meeting safety requirements.
Contact Fullerton Pro Fence Company Today
Installation of driveway gates or entry gates is not a job for homeowners; it's important to hire professional fence companies such as the experts at Fullerton Pro Fence Company to do driveway gate and entry gate installation. Not only will they be able to provide driveway gates and entry gate installation that will last for years to come, but they have experience with this type of work. Call today at (714) 709-2709 or fill out the contact form on our website!