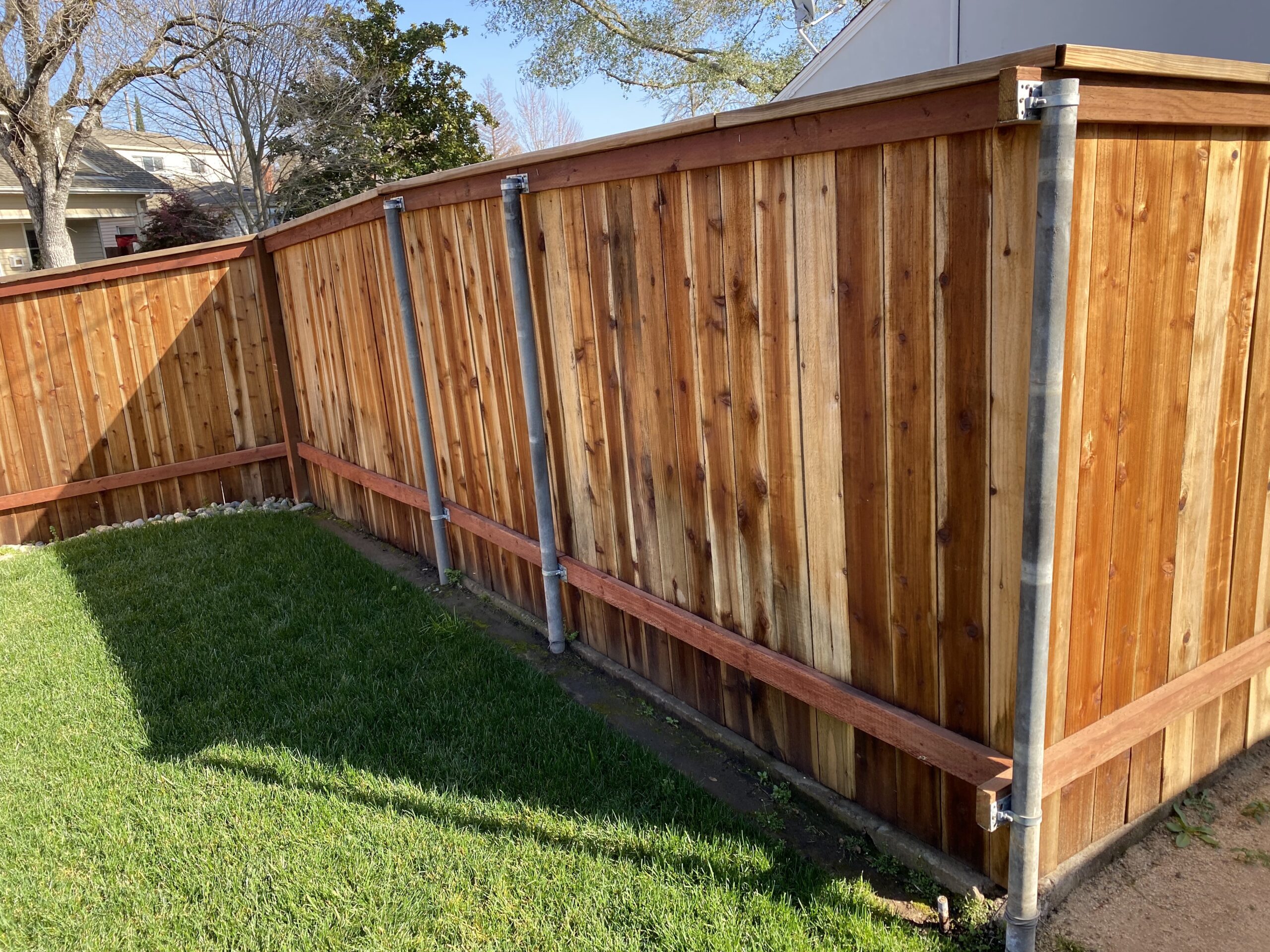 Cedar fencing is a beautiful, elegant option for homeowners who want to add an aesthetic touch to their property. Cedar fences have been used in many different types of home landscapes for centuries because cedar wood can withstand the test of time and still look beautiful. If you are considering cedar fencing for your Fullerton area property, it's important that you know about all the benefits cedar has over other materials. Contact Fullerton Pro Fence Company at (714) 709-2709 for cedar fencing in Fullerton, CA.
About Fullerton Pro Fence Company
Fullerton Pro Fence Company is the expert cedar fence company that homeowners trust to give them a beautiful cedar fence while also providing exceptional customer service throughout the entire project process. As an established cedar fence contractor and installer of cedar fences in Northern California for many years, Fullerton Pro Fence Company has seen cedar's value first-hand.
Fullerton Pro Fence Company also offers other fencing services including vinyl fence, Douglas fir fence, pine fence, wood fence, cedar fence, and chain-link fence. The fences Fullerton Pro Fence Company installs are built to last for several decades with little to no maintenance required between installation and a few annual treatments.
Fullerton Pro Fence Company is committed to building cedar fencing that homeowners will be proud of for years, all while providing exceptional customer service. Contact Fullerton Pro Fence Company now at (714) 709-2709.
Cedar Fences for Fullerton Homeowners
A cedar fence is a great choice for homeowners in Fullerton. Cedar has been used as a building material for centuries and today, it's one of the most popular fencing materials in America. Cedar wood provides a natural barrier that resists insects, rot, fungi, and decay while adding to your property value. It can be stained or left untreated so you have the option of customizing its appearance to suit your own taste! 
Cedar fences help create an appealing aesthetic with their warm color and rugged grain patterning making them perfect for any style home from Victorian to Craftsman styles. Cedar is among the strongest softwoods available which make it durable against weather elements such as hail storms or windstorms. As cedar is naturally resistant to insects, decay, and rot a cedar fence will require less maintenance than other options.
Benefits of Cedar Fence
Do you need a fence around your property? Cedar is one of the best materials to use when you want a long-lasting, beautiful fence.
First, cedar wood is strong and durable. You can't beat that for longevity! Second, it's easy to work with – even if you're not familiar with building fences or don't have any experience in construction at all. Finally, cedar smells great and looks nice too! If you're looking for a high-quality material that will last for years to come – consider using cedar wood from our company today!
Cedar Fences for Unique Homes
Cedar fencing looks good with almost any style of home. Whether you have a Victorian, Craftsman, or modern house cedar will work just fine with your fence and not stick out as an eyesore like some materials might do. Cedar fences are also easy to install. We'll make sure the cedar caging is installed properly so that it follows your yard's natural landscape and doesn't look out of place!
Cedar Fences for Property Protection
Cedar fencing provides great protection from certain elements like wind, hail, or insects. Cedar wood naturally defends itself against termites and other insects, so cedar fencing is a great choice for those who are worried about bugs invading their property. It's also strong enough to resist winds up to 120 mph! That means cedar fencing might be perfect in areas where windstorms happen frequently like along the coastlines of Northern California or Oregon.
Cedar Fences for Privacy
Cedar fencing can be installed to provide privacy. They're great at blocking the view of prying eyes and cedar is such a beautiful fence material that it'll look fantastic in your yard – even if you don't need much privacy! If you are looking for cedar, contact Fullerton Pro Fence Company today to learn more. We're cedar fencing experts and can help you choose the best type for your yard.
Contact Fullerton Pro Fence Company
Do you need cedar fencing in Fullerton? Contact us at Fullerton Pro Fence Company today to learn more! We can help you decide on the best cedar materials for your yard. Call (714) 709-2709 now or fill out our online form here.