Fullerton Chain Link Fence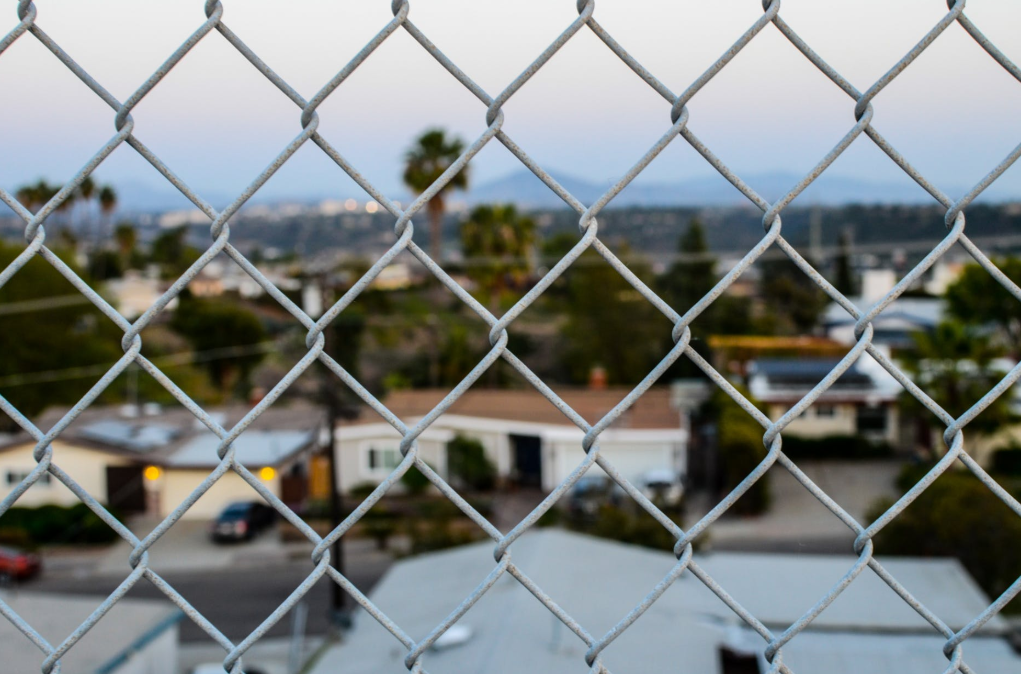 The chain-link fence experts at Fullerton Pro Fence Company are dedicated to providing chain link fences that are durable, beautiful, and long-lasting. Our chain link fences are made with quality materials for a variety of purposes including pool enclosures, pet containment systems, and more! We offer chain link fencing in all styles including residential chain-link mesh fencing, agricultural chain-link mesh fence panels, commercial chain-link wire mesh panels. If you are looking for chain link fencing in Fullerton, CA, or the surrounding areas we have you covered. Give us a call at (714) 709-2709.
About Fullerton Pro Fence Company
Fullerton Pro Fence Company is a professional fence company that has been serving Southern California for many years and offering chain link fences to residential customers as well as commercial clients all along the way! We offer top-quality materials and workmanship at great prices.
Our professional fence contractors are knowledgeable chain link fence experts and will provide you with chain link fencing that is up to code for any purpose. We also offer other fencing services including vinyl fence, wood fence, Douglas fir fence, chain link fence installation, and more. Call us at (714) 709-2709.
Chain Link Fencing in Fullerton, CA
A chain link fence is a type of wire mesh fencing that's made up of metal wires twisted together to form diamond-shaped openings. The diamonds are then woven back and forth in an overlapping pattern, with the last row of diamonds turned inward. Chain link fences can be found in many places, from industrial sites to residential areas. They're popular because they're relatively affordable, durable, easy to install and maintain. A chain link fence can provide security for your property while still allowing you enjoyment out on your porch or patio with friends and family. 
The benefits of installing a chain line fence are endless! It provides both beauties as well as high-level protection for your house or building perimeter!
Chain Link Fence Installation Process
There are many steps that go into installing a chain link fence and they will vary depending on your specific needs. At the beginning of this project, you have to find out what kind of chain-link mesh is required by speaking with an expert at Fullerton Pro Fence Company. They will give you information about chain link fencing and ensure that they provide the correct type of chain-link mesh for your needs.
The next step is to choose a location where you would like the chain link fence installed; this will depend on whether or not it's an outdoor installation or indoor installation, as well as your specific needs. It is important that chain link fencing contractors at Fullerton Pro Fence Company take into account the space requirements, access to power, and water if needed for this installation process. Once these issues are addressed, it will be much easier to determine whether or not chain-link mesh fence panels can be installed through an existing structure (such as chain-link fencing over an existing fence) or if the chain link panels will have to be installed entirely on a new set of posts.
Once all of these factors are taken into account, Fullerton Pro Fence Company can give you more information about chain link fence installation requirements and procedures. They can also help you determine whether your site is suitable for chain link fencing.
Chain Link Fencing Installation Costs
The cost of chain-link mesh fence installation will vary depending on many factors, including the number and size of posts that need to be installed in order to properly support your chain link fence panels (both vertically and horizontally) as well as whether or not a concrete slab is required at your location.
Chain link fencing costs will also vary depending on chain-link mesh type, panel height, and length of fence needed as well as the amount of chain link that is required for your installation. There are many types of chain-link meshes available; for example, Fullerton Pro Fence Company offers high quality galvanized metal chain link which is more durable than chain link fence made from stainless steel.
Once you have all of this information, Fullerton Pro Fence Company can give you a quote for the cost of chain-link fencing installation in Fullerton and surrounding areas as well as provide any additional information that may be needed before beginning your project. You should also determine what type of chain link panel you prefer. Fullerton Pro Fence Company can provide chain-link fencing panels in both galvanized metal or stainless steel, which each have their own benefits and disadvantages depending on your specific needs.
Contact Fullerton Pro Fence Company
Call us today at (714) 709-2709 for chain link fencing in Fullerton, California, or the surrounding areas! We offer free estimates on all our work so call now to schedule yours. A member of our friendly customer service team will be happy to assist you with any questions that you may have.